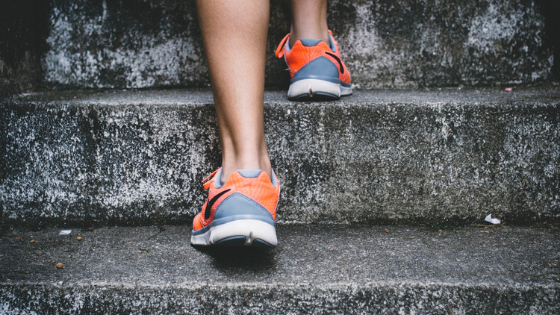 Exercise is good for you no matter what time of day it happens to be. The sheer act of getting your heart racing is good for both your body and mind. That being said, there may be a few reasons to try it in the morning instead of the afternoon or night. We'll give you a few benefits that may just get you out of bed when the alarm actually goes off.
Healthy Energy
Running is a great way to wake you up in the morning. Of course, you can a jolt from your morning cup of coffee — that's why you drink it. But the energy you get from the caffeine and the energy you get from running is very different. One is an all-natural version that won't cause a crash later on in the day. You'll be more likely to tackle your day with gusto, which can do wonders for both your self-esteem and your mood.
Clearer Head
Running in the morning gives you the chance to prepare for the day. If you're feeling particularly philosophical, you can even set an intention for your day as you set off on your course. When you do something for yourself first thing in the morning, you carve out a little part of your day that's all your own. Plus, you're more likely to be more active all day long.
Lower Stress
It's possible that those who exercise in the morning can reduce their blood pressure more than those who exercise at other times of the day. In one research study, those who ran during the morning reduced their blood pressure by 10 percent and by nighttime, the number increased to 25 percent. Plus you'll break up any tension that's been building up. The less stress you have at the beginning of your day, the more likely you'll be able to handle whatever comes next.
The apartments in Chicago can give you a great starting point to get out and explore the city on foot. If you're looking for a new place to lace up your sneakers, call North Harbor Tower today. We can help you find an apartment that has enough space for all your running gear.