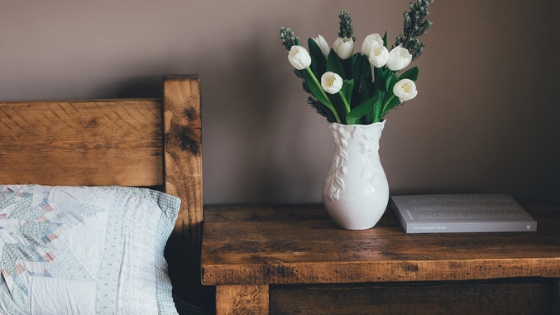 Spring is in the air in cities across the country, and many people are looking for ideas to freshen up their Chicago apartments. If you're ready to dust off the winter blues with a bright spring palette, these tips can help get you started.
Spring Decorating Tips
Use these four tips to bring your apartment to life:
Choose real or artificial flowers to design new spring table accents. Fresh flowers deliver sweet scents and eye candy for visitors and family alike. Shop around for a fun pot or vase emblazoned with a meaningful or seasonal message to set the tone for a clean spring look.
Change your color palette. If your apartment consists mainly of dark hues and muted color schemes, it's time to shake things up. Choose a bright color that appeals to you — whether that's neon green or pink pastel. You might want to match an existing statement piece to build a theme to carry from room to room.
Rearrange the furniture. Has your furniture been in exactly the same spot since you moved in? In the spirit of renewal, it's time to grab a few buddies and try out new arrangements. This can be a great opportunity to move your task area under a window or skylight for tons of natural lighting, or maybe you'll decide to replace a piece of furniture that's dated or doesn't maximize the space.
Add small accents. You don't have to start all over to achieve a completely new look. How about starting with a few changes here and there? You can even try swapping knickknacks and items of interest with friends for a no-cost update. You might even start a new spring tradition!
Enjoy this beautiful time of year and experience your own renewal. You might even choose to invest in incense or aromatherapy candles to experience a feeling of renewal that touches more than one of the five senses. Candles are an affordable, easy way to incorporate color and beauty into your interior design. However, don't be afraid to introduce items of significance to you, such as pebbles you gathered on the beach or pressed wildflowers from a hiking expedition.
If you would like to make a bigger change, feel free to contact us to see what floorplans we have available for our apartments in Chicago.