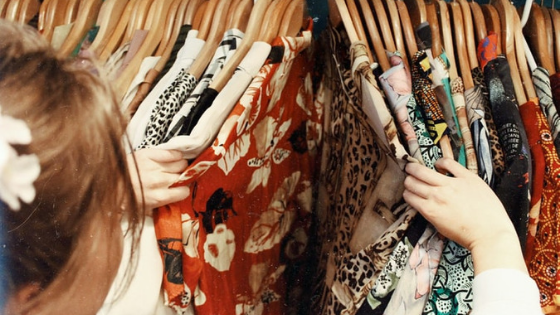 The closet can be one of the most challenging places to clean in an apartment. The number of items that accumulate can be overwhelming, and it can be truly exhausting to figure out how to tame the vast mess that lies just behind those doors. If you want a more systematic approach to cleaning your closets, here are a few tips.
Less Is More
Discarding things is always going to be one of the worst parts of cleaning a closet. Despite the fact that you haven't used something (or even thought about it) for years, it can be tough to let go. After Marie Kondo's theories went viral, everyone's been asking themselves if their things "spark joy." This question is a great way for you to make up your mind about whether to keep something or get rid of it altogether. If you're not immediately feeling positive about the item, it's best to trash or donate it. (You can also consider reusing it for something else.) If you're still having a really difficult time sorting things out, consider dividing everything into piles. Turning a big mess into a smaller mess can make it easier to tackle one thing at a time.
Rearrange and Prioritize
Look for places in your apartment other than your closet in which you can store things. For example, you can put your clothes in storage containers and pop them under the bed. Or put your board games in your living room, where they're more likely to get attention. Use hangers and shoe racks to save space and spare your clothes and footwear: Hangers limit the number of wrinkles, and racks save your shoes from being piled on top of one another. You can also thread your scarves through shower rings in an effort to both separate them and put them on display.
Cleaning out and organizing a closet may take some time, but you'll be glad when you're no longer confronted with a major mess confined to one area of your apartment. If you're looking for a place in Chicago, Illinois with an even bigger closet, give North Harbor Tower a call today. We can help you find a new home to call your own.