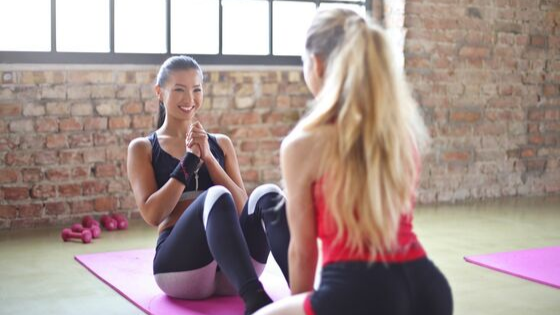 It can be difficult creating a fitness plan and sticking to it, especially when you're caught up in a busy urban lifestyle. These tips and tricks can help you create and stick with a fitness plan that will make real change in your life.
Make It Work With Your Schedule and Personality
Always work late on Tuesdays? Do you believe five o'clock is a time that should only exist in the evening? Don't plan on exercising then! Work to your strengths and it's easier to stick to your program.
Be Realistic
There are a thousand magazine articles out there that promise you'll lose 20 pounds in a week. Why so many? Because they don't work. Stick with a fitness plan that makes steady progress and you'll stick with it.
Create Realistic Short-Term Goals
Your long-term goal may be to get back to a size medium, but you need to focus on where you'll be next week or next month first. Make realistic short-term goals like walking ten miles this week or losing five pounds this month.
Track It
Whether it's a fitness tracker, a diary or an app on your phone, track your progress and make yourself accountable to your overall goals.
Stay Flexible
Sometimes life just gets in the way of being able to make steady progress. Don't let that get you down — work with it. If you had to skip a morning walk, try to make it up.
Give in to Small Awards
Deprivation gets you nowhere except binging on everything you've been trying to avoid, which makes it easier to give up on your plan altogether.
Get a Workout Buddy
Being accountable to someone else makes it easier to stick to your fitness plan. Find someone who has similar goals so that you can be accountable to each other.
By using these simple techniques, you'll discover that creating a plan that makes it easier to stick to your fitness goals is a much simpler process than you may have imagined. Apartments in Chicago, IL such as North Harbor Tower that include a fitness center, indoor pool or easy access to walking paths make it easy. Why not take a look at what we have to offer?