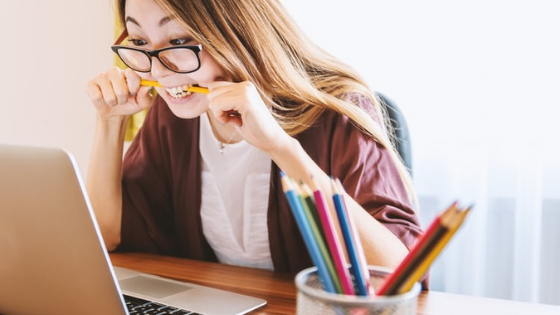 Many people see their home primarily as a place to relax and unwind. However, being productive when you're at home may actually be better for you in the long run. When you take the time to improve yourself and your surroundings, you'll have even more positive feelings about your apartment. If you're looking for a few tips to improve your productivity, we'll give you a way to jump in.
1. Commit to Your Routines
Whether you want to learn another language, master your kitchen or pay your bills on time, you have to set standing routines. The point of a schedule isn't to constrict you; it's to get you in the habit of doing things that you may not want to do. Routines do take some degree of experimentation to get right, but all people need to utilize them to get more done. Try limiting your use of technology during your productivity blocks, so you're less likely to veer off course.
2. Take Breaks
Taking breaks is a way for you to give your brain a rest when you're starting to feel resentful of the task in front of you. And while you need to be careful that your breaks don't cause you to abandon the project altogether, a little freedom can go a long way toward increasing your overall productivity. Ideally, you'll take breaks around the same time every day (according to your routines), but the reality is that breaks can't always be on a regular time schedule.
3. Be Nice
Productivity at home is a lifelong pursuit, and that means you have time to get it right. No matter how many times you fall off the wagon and how many projects fall by the wayside, the point is to get back up and keep trying. You'll learn more about which hobbies fulfill you and how you can work them into your daily life.
The apartments in Chicago are always going to be more valuable if you're taking time out for yourself. If you're looking for an apartment complex that values self-improvement as much as you do, call North Harbor Towers today. We can help you find a space that will put you in the mood to do more.