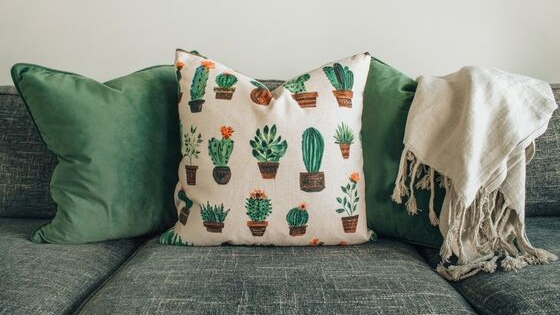 You love the location and amenities of your apartment, but it just doesn't feel like home quite yet. Fortunately, there are many numbers of ways to personalize your space without losing your deposit in the process. Simple design changes can breathe new life into any space, just a touch here and there and your apartment home is reborn! Here's a quick look at several relatively easy ways to change up your apartment's appearance without losing your deposit in the process.
Add Colorful Rugs
Whether you like contemporary design or a more modern style, adding a couple of bold rugs that reflect your personality goes a long way toward making your apartment feel like home.
Provide an Artistic Touch
What kind of art truly appeals to your soul? Add a common decorating theme to your apartment, taking advantage of any shelves, niches or windowsills to let your personality show with art displays.
Get Creative With Soft Furnishings
Fabric and a few decorative thumbtacks make it easy to add a lot of personality to your apartment quickly. Instead of painting an accent wall, purchase a drapery scarf, sarong or large piece of fabric that appeals to hang.
Add Removable Wallpaper
To create an accent wall that is easily changed back to its original appearance, check out removable wallpaper. If you're ordering online and aren't sure which pattern to use, print out a few pages and put them on the wall to select a swatch.
Throw It Around
To finish unifying your overall decorating theme, adding a few special touches that can be moved is an easy way to go. A few throw pillows, blankets, and other small decorating options make it pop and take it easy on your wallet.
By using some of these options to add a touch of personality to your apartment, you'll be able to make it yours in no time, without having to worry about whether that deposit is lost for good. If you're looking for apartments in Chicago that have that appealing modern feeling, North Harbor Tower apartments have tons of updated character that make it easy to feel like you've come home.