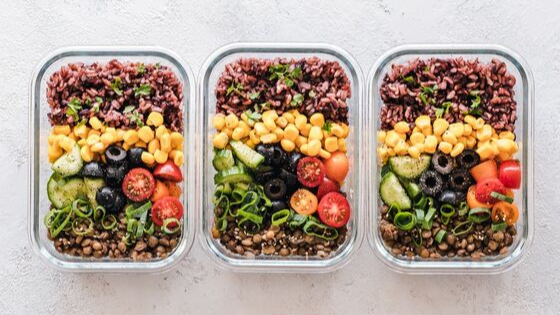 When you're on the go, it's hard to eat healthily. Busy schedules make it easy to get stuck in the fast-food or eating-out trap. Fortunately, there's an easy solution to avoid these traps by having food already waiting for you at home that takes minimal work to get started with once-a-week cooking.
Decide on Mutual Ingredients
The easiest way to make once-a-week cooking work well for you is by selecting meals that will have similar ingredients. This allows you to prepare most of one ingredient at one time, such as chicken, broccoli or rice. Cook those foods at once; then split them into individual meals to season and package them.
Choose Your Recipes
Once you've decided which ingredients strike your fancy for the week, choose which recipes you're going to put into play. There are numerous food websites and recipe sites that have dedicated meal plans for once-a-week cooking, which makes the process much easier.
Time to Go Shopping
Now that you've selected your meal plan for the week, determine what ingredients you need to purchase and make a trip to your local grocery store to pick up the necessary ingredients. If you have sufficient space for ingredients, you could even shop for two or three weeks at a once.
Select a Time to Cook
What is your best time during the week to cook? Is it Saturday morning before your weekend activities take off? A lazy Sunday afternoon? Friday afternoon flex time at work? Whatever time works best for your schedule, prepare and package all of your foods for the week.
Use Other Appliances
Don't feel like you're stuck working with your stove as soon as you get home. Slow cookers and instant pots provide slow-cooking and pressure-cooking options. Wireless connectivity or delayed-start options make it easy to turn these appliances on at the right time for your needs so that dinner is ready when you walk in the door.
By implementing once-a-week cooking into your routine, you can easily stick to your healthy eating plans and avoid the eating-out and fast-food traps. Check out Chicago apartments like North Harbor Tower that features easy access to expressways, updated kitchens, and public barbeque areas to make this process even easier.