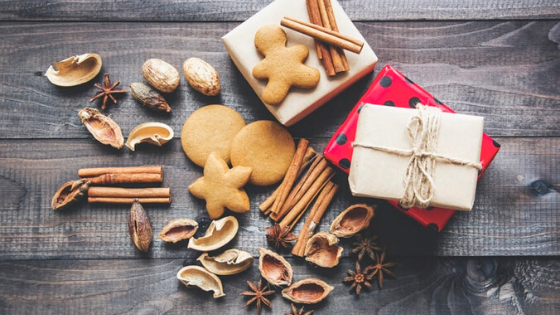 Who doesn't love a good Christmas cookie around the holidays? That's why we provided these great cookie recipes to residents of our North Harbor Tower apartments in Chicago, IL.
Black and White Sugar Cookies
Find a pack of your favorite sugar cookie dough or make it from scratch if you have the skills. Roll the dough out until it is around 1/8 inch thick, then cut out two-inch round sections. Place them in the refrigerator and allow them to chill for 30 minutes.
Preheat your oven to 350 degrees or the recommended temperature on the cookie packet. Bake the cookie dough in the oven for eight to 10 minutes or until they are golden brown, then let them cool. Spread chocolate frosting on one half and vanilla frosting on the other. Add some red and green sprinkles to make them more festive!
Cocoa and Peppermint Cookies
Start with a roll of your favorite refrigerated cookie dough, three tablespoons of unsweetened baking cocoa, a cup of marshmallow crème. Crush up enough peppermint candy until you have enough to fill a 1/3 cup.
Preheat your oven to 350 degrees. Break the cookie dough apart in a bowl, then knead in the cocoa until it is mixed in completely. Create 1 ½ inch balls with the dough and place them on an ungreased cookie sheet. Flatten them by pressing down slightly with your fingers. Bake for 10 to 13 minutes, then allow them to cool for two minutes.
Place the marshmallow crème in a cup and microwave it on 50 percent until melted. Let it cool, then place the mixture in a plastic bag. Drizzle the marshmallow mix on the cookies, then top with the crushed peppermint candy. Refrigerate the cookies for another 30 minutes before serving.
Snowball Cookies
Make sure you have a pack of your favorite sugar cookie dough, ¼ cup of flour, ½ teaspoon of vanilla, and some powdered sugar on hand. Heat your oven to 350 degrees and break up your cookie dough in a large bowl. Mix in the flour and sugar.
Make 54 1-inch dough balls and place then one inch apart on an ungreased cookie sheet. Bake them for 10 to 14 minutes, then take them off the cookie sheet to cool. Roll the warm cookies in your powdered sugar several times, letting them cool for a few minutes more each time.
We hope you enjoy these Christmas cookie recipes and if you're looking for apartments in Chicago, IL. give us a call at (866) 473-1997.