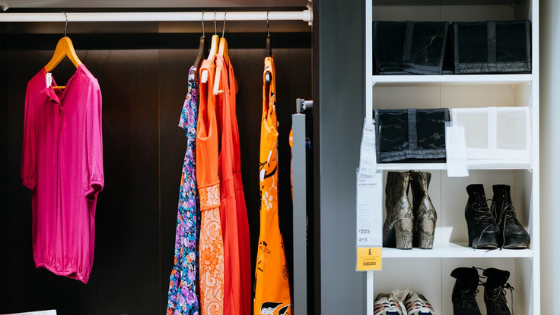 When it comes to decluttering your Chicago apartment, it can seem like a monumental task. While a well-organized, easy-to-navigate apartment can reduce stress and help clear your mind, figuring out how to get started can seem like a daunting task.
Take It One Section at a Time
Trying to tackle a whole room or closet can make you feel exhausted before you even get started. Section your decluttering efforts into a reasonable area that you can easily get done in an hour or two. Consider starting with an area that you see every day. Seeing this area clean can help you stay motivated to finish the rest of the apartment.
Equip Yourself With the Proper Organizing Tools
Make a list of storage containers or organizers that you will need before you begin so that as you sort through your items, you will be able to give everything its designated home. Make sure to have a file cabinet or trays to store and sort paper, storage bins for items that are seasonal, and drawer separators and organizers to keep your small items contained in drawers.
Separate Into Piles of Keep, Trash, and Donate
Have containers that you can sort out what you plan to keep, what you plan to throw away, and what you plan to donate. If you are organizing your apartment in stages, make sure to take the donation bin into the donation center whenever it gets filled or at least every other week. If you allow it to sit too long, you may end up with another cluttered space that gets out of control.
Remove All Items From the Area Before Organizing
It is always easier to start with a fresh space so that you can see how you can best organize it and don't have to move around items. Once you have sorted your items, you can put the keep items in an organized fashion into the newly cleaned space.
Follow the tips above to help declutter your apartment and simplify your life. Looking for a new apartment in Chicago, Illinois to test out your new-found decluttering skills? Stop by North Harbor Tower to find the perfect floor plan to suit your lifestyle.