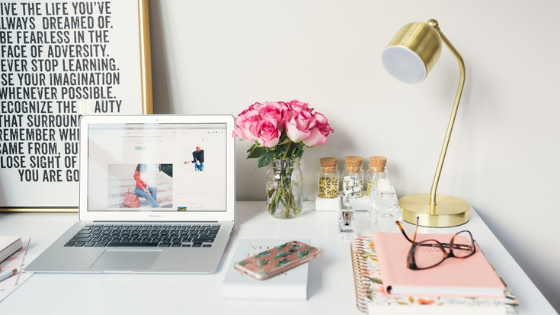 If you are a student or a person engaged either partially or completely with remote work, then you probably already know the struggle that it can be to stay focused when working from home. Here at North Harbor Tower, you enjoy a spacious and beautiful apartment within a complex brimming with luxury amenities, such as an indoor pool and an outdoor sun deck. With all this, it's easy to get distracted.
Thankfully, one of the amenities at our luxury apartments in Chicago, Illinois, is a 24-hour library that is perfect for getting you back on track. Learn how best to utilize this space and other key tips for working and studying at home in this quick article.
3 Key Tips for Staying Focused When Working or Studying at Home
Have a set work schedule and don't let friends or family members drop in during it. While being a remote worker has its benefits, such as not having to clock in at any precise time, it is still a very good idea to establish a set schedule. Having a set time of the day dedicated to work helps get you in the habit of focusing on work and can retrain your brain to be most productive at the set time. These same reasons make schedules a good choice for students as well. Additionally, for whatever time period you set aside, also be sure to set limits against accepting visits and phone calls from friends, neighbors, and family members who may otherwise distract you.

Stay out of the kitchen. One great reason to take advantage of the 24-hour library for your intensive work or school projects is that it will help prevent you from snacking. The first year of telecommuting can be like the first year of college with the freshman 15, because it's just so easy to use food as a distraction.

Invest in a noise-canceling headset. One thing about living in Chicago, even in a luxury apartment complex such as ours, is that noises are bound to happen, from occasional construction work outside to barking dogs being walked down the hallway inside. Investing in a high-quality noise-canceling headset today will go a long way in helping you stay focused and relaxed tomorrow.
Questions About the On-site Library? Contact Us!
If you have any questions about the on-site 24-hour library or any other amenities at our Chicago apartments, don't hesitate to ask! Contact our front office staff to learn more.