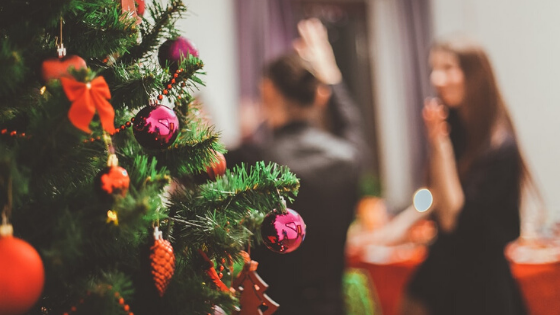 The holidays are a perfect time to spend with friends and family that you love. With a lot of different types of events during this time of year, if you plan on hosting one then you will want to make sure you keep some key tips in mind to keep the fun times going.
Have Plenty of Food on Hand:
It isn't a party without some food and refreshments! You don't have to break the bank to make sure that people have something to munch on, either. You can easily make any get-together a potluck so people can bring a dish and there will be plenty of food to go around.
Think of Some Fun Activities:
There are a lot of fun games that you can play during the holidays as well as other activities that you can incorporate into a get-together. You could have an ornament swap or even have an ornament making station to switch things up a bit. There are a lot of things to do if you take some time to plan this out in advance of your get-together and no one will be bored with everything you have planned and incorporated into the night.
Make Sure You Actually Get a Chance to Enjoy the Fun:
Do not get so overwhelmed and caught up in making sure everyone else is having a great time that you do not actually get a chance to relax a bit with your friends and family. It will be perfectly fine if you step away from refilling drinks for a bit to speak to your guests. In reality, they would prefer this anyway because they are there to spend time with you!
Get-togethers are one of the best things about the holiday season. They can be really fun for you and your guests if you take some time to plan everything out and if you use these tips. If you are looking for a new place to call home that you can use for these get-togethers, be sure to check out these apartments in Chicago. You will be planning some fun events in your apartment in no time once you see these apartments!