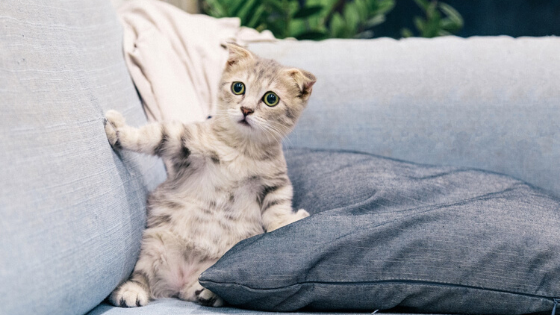 Pets can make Chicago, IL apartments feel even homier, but a cat or dog in your apartment means you will have some extra responsibilities. How do you balance a hectic life in the city with caring for a pet and maintaining an apartment? Fortunately, a lot of pet owners have shared tips that will help you out. Here are three quick apartment hacks for pet owners.
Hack the Litter Box
The litter box is going to be your biggest challenge if you own a cat. Fortunately, a lot of outlets now provide self-cleaning litter boxes. Purchasing one of these will reduce the frequency of your trips to the dumpster. There are also many stylish litter box designs that you can find which help to "hide" the litter box in plain sight. Don't forget the accessories like a mat for your kitty to wipe its feet.
Storing Pet Food
Speaking of blending in, those big and bulky sacks of pet food don't exactly go with the decor in most Chicago apartments, do they? Plus, where do you store those big sacks? You can purchase sealable plastic cereal containers and divide the food up to those. This will help keep your pet's dry food fresh and allows you to tuck the containers away out of sight in a cupboard. For a bigger investment, you can find stainless steel containers that are airtight and specifically built for pet food.
Pet Hair Hacks
​​​​​​​If you have a pet that sheds, here are some tricks for dealing with pet hair. Purchase a paint roller and wrap some duct tape around it with the sticky side out. This gives you a much bigger surface area than a lint roller, so you can pick up stray hair much faster. Some brands of disinfectant wipes are now made specifically for hair as well. They're great for wiping down windowsills and countertops where you might not normally see stray pet hair. Plus, these pick up a lot of pet allergens in your apartment.
Pets are extremely common in apartments in Chicago, so chat with other pet owners to learn additional tips. And if you know someone looking for an apartment right now, don't forget to refer them to the leasing office at 866-473-1997.