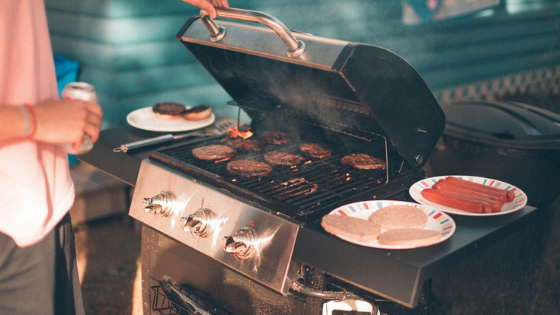 Summer has finally arrived in the Windy City, drawing residents of our Chicago apartments to the majestic lakefront for a festival or a day at the beach. This season is fleeting, so our community members are taking full advantage of our sun deck and picnic area where they can cook their favorite cuisine over the coals while taking in views of the city skyline. Sound like a great way to spend a laid-back afternoon? Here are some ideas if you're not sure what to throw on the grill.
The Perfect Chicago Hot Dog
Hot dog stands are definitely a "thing" here during the summer months, as evidenced by the throngs of people queued up around them. But you don't have to wait in line for the perfect Chicago-style dog. Instead, you can make one at home with this tasty recipe.
Mouthwatering Burgers
This recipe goes beyond the traditional grilled burger. If you want to give your patties a little extra "kick," don't forget to include this one on the menu.
Italian Sausage Sandwiches
Bring home the taste of the fair with this Italian sausage sandwich recipe. Use spicy meat for extra flavor.
Summer Squash With Lemon Dressing
The Chicago area is home to some excellent farmers markets. If you're not sure what to do with all that fresh produce, try putting seasoned squash and zucchini on the grill for a nutritious side dish.
Chicken and Black Bean Nachos
Didn't think it was possible to make nachos on the grill? This flavor-filled recipe makes it easier than ever. Just wrap your favorite ingredients in foil and place them over the fire.
Barbecue Salmon, Asian-Style
Looking for a creative alternative to the typical barbecue sauce? This Asian barbecue salmon recipe might just become your go-to when you don't want to spend a lot of time on food prep.
The downtown area and surrounding neighborhoods are home to a considerable selection of grocery stores, so you can stock your kitchen with everything you need to prepare your favorite meals. In addition to inviting outdoor spaces, our Chicago apartments are equipped with all the amenities you need to hone your culinary skills. Contact us today to see which floor plans are available.