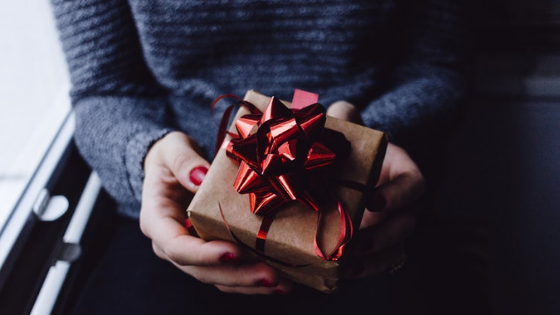 "He who dies with the most toys wins" was a popular phrase in the 1980s. During that era, it was all about acquiring material items — the more, the merrier. Unfortunately, many families are now living with the legacy of that phrase, with homes that are overflowing with goods. So, it's probably not surprising that de-cluttering and downsizing are now big trends.
This new less-is-more attitude can, however, make it difficult to shop for gifts. Your friends who have just spent many hours decluttering their homes are probably not in the mood for a knickknack that is similar to something they just threw out. That's why you should forget the material things when looking for gifts. Instead, choose one of the following five ideas:
Movie Tickets
Buy a gift certificate for your recipient's favorite movie theater. If you're searching for a small, inexpensive gift, consider purchasing a DVD vending machine gift certificate and tying it with a ribbon to a pack of microwave popcorn.
Massage or Spa Certificate
Spoil your recipient with a manicure, pedicure, or with a muscle-soothing massage.
Babysitting Certificate
Do you know a parent who could use a night out? Create a gift certificate that entitles the parent to a free night of babysitting provided by you.
Dinner
Treat your recipient to dinner or give them a gift certificate to their favorite restaurant.
Membership
If the person you're shopping for likes to visit certain attractions, such as the zoo or national parks, purchase an annual membership for them so they can visit the destination multiple times during the year.
Did you know that de-cluttering can actually help you feel less stressed? Yes, a 2010 study showed that many participants who described their homes as cluttered expressed higher levels of a stress hormone called cortisol. So, keeping your home clutter free can be very important for your mental health. Another factor that can affect your mood and happiness is the lighting in your home. A light-filled home can actually help brighten your mood. So, if your current home is dark and drab, come check out our apartments in Chicago, IL. They boast wrap-around windows and stunning views that are sure to lift your mood.