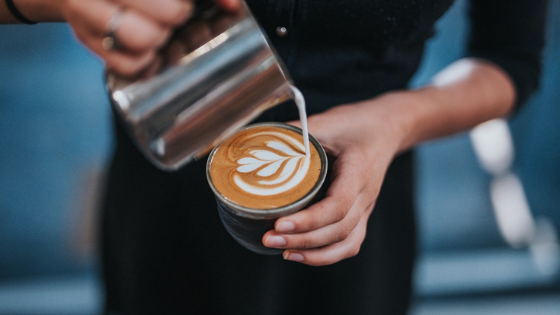 In today's mobile economy, people are taking meetings on-the-go at all hours of the day. Sometimes, the residents of our Chicago, IL, apartments find coffee shops to hide in, so they can get away from the hustle and bustle of the city. Other times, they seek coffee shops where they can meet with potential clients or enjoy the benefits of working remotely. Fortunately, there are dozens of great spaces near our community that'll afford you the workspace or quiet time that you need.
Thanks to a friendly staff of people who are willing to welcome you as soon as you walk into the space, this place has made a name for itself. People love it for its cozy atmosphere and tasty pastries. Be advised: There aren't a plethora of outlets available, so if you're planning to work all day, get there early.
If you're looking for a place to take clients that's got an aesthetically appealing vibe in a space that's pretty quiet, you've found your match! Located inside the Virgin Hotel, Two Zero Three caters to business travelers and locals who want to work not far off the Magnificent Mile. The coffee concoctions are creative, and the space is sure to please anyone you're sharing your time with.
Love people watching? Dollop's got you covered! Thanks to an enormous array of seating options, from backless barstools to comfy couches and seats that overlook the goings-on of Chicago, Dollop is a go-to place for people who enjoy a great cup of Joe inside an inviting atmosphere.
If delicious food and unbelievable coffee are the things your dreams are made of, Cupitol is here to please. Fill your belly or caffeinate your body until cocktail time comes around. This space was created to allow friends to enjoy each others' company, acquaintances to get reacquainted, and business relationships to flourish. It's the perfect place to go if you're looking for a delicious dish alongside your cup of java.
If you or someone you know are on the hunt for a Chicago apartment that's within walking distance of great coffee shops, we'd like to introduce ourselves! Stop by North Harbor Tower so we can give you a look around!